ReviewInc is a leading provider of Business Reputation Management Services. ReviewInc's growing customer list includes major international chains, brand auto dealers, dental, medical, travel, leisure, property management, retail stores, restaurants, legal services, country clubs, and more – and they have all increased their business reputation score. ReviewInc is committed to educating business owners on the power and importance of reviews and their business reputation score.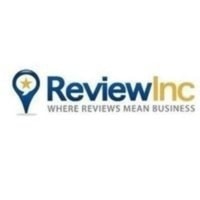 Website: https://reviewinc.com/
Address: 20750 Ventura Blvd #355
Woodland Hills, CA
91364
United States
Phone: 877-973-8439
Business Email: Info@ReviewInc.com
---
Comments
Logg inn for å skrive en kommentar.